Colm O Raghallaigh MBS, M.Sc.   colm@trenchcontrol.ie
Colm has been our Managing Director since joining TCL in 2001 from the Smurfit Group. As well as managing all aspects of commercial operations in TCL, he is also responsible for our sister companies, Shorcontrol Safety in Naas, and Citrus Training in Northampton.
Michael Darcy B.Sc. (Hons) Q.S.   mdarcy@trenchcontrol.ie
Having joined the company directly from college, Michael handles all aspects of pricing and contract negotiation for the piling division.

Pamela Dunne BBS (Mgt)   pdunne@trenchcontrol.ie
Pamela has been with TCL for over 20 years and is responsible the company's commercial operations, and in particular for our contracting department and hire desk.

Tom Kehoe MEng CEng MIMechE – tkehoe@trenchcontrol.ie
Tom joined us with significant experience in temporary works design gained in numerous projects in Ireland and the UK. As our Senior Geotechnical engineer, he is responsible for design work.

Keith Thomson Bsc Arch Tech kthomson@trenchcontrol.ie
Keith is our Contracts Director and has over 30 years construction industry experience. Originally from an architectural background, he has been working in civil engineering contracts management for the last 10 years and has extensive knowledge of piling works.

Jason Radcliffe – Contracts Manager Jason@trenchcontrol.ie
Jason has been with the company for over 17 years and was formerly a rig driver/banksman for TCL. He has now brought this experience into contracts management and currently looks after the management of our site operations and personnel.

Geoffrey Burns – Technical sales Rep
Geoffrey is the technical sales representative based in our Lisburn depot, and covering an area extending through Ulster and Connaught. Geoffrey brings a wealth of site experience and practical knowledge to construction problem

Channine Brady   cbrady@trenchcontrol.ie
Channine joined the company in 2006, and has worked as a key person on the hire desk since that time.Channine is responsible for the coordination of hire products, transport, and office operations.
James O'Brien – Sales Manager jobrien@trenchcontrol.ie
James spent many years in the construction industry before moving into sales.
James has an extensive knowledge of all Trench controls products and offers sales support to all our customers.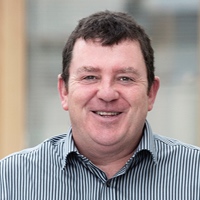 Francis Cooke B Eng(hons) fcooke@trenchcontrol.ie
Francis joined Trench Control with experience in temporary works design gained in numerous projects across Ireland and the UK. As one of our Geo-tech design engineers, he is responsible for temporary works design for both temporary and permanent works. Francis is a member of Irish Engineers Institute.

Aidan Delaney ACMA, CGMA – adelaney@trenchcontrol.ie
Aidan is our Group finance director, with responsibility for our Irish and UK operations and that of Our sister company Shorcontrol Safety. Having accumulated 13 years experience with us, Aidan brings a commercial and customer driven focus to this role.