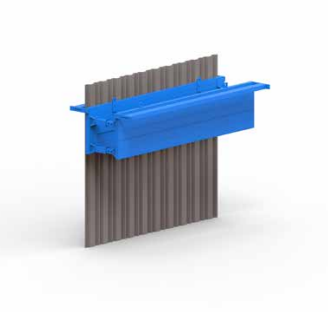 Trench pitching frames provide a quick method of accurately and safely locating light piles or trench sheets during the early stages of an excavation. The very narrow width of the frame, which also constitutes the top waling frame, ensures that the excavation width can be kept to a minimum.
Locates light piles or sheets accurately and safely
Constitutes top waling frame
Used with steel or Aluminium walers
Can be supplied to facilitate pitching and driving of heavy section sheet piles i.e. Larsen LX range or 600 series.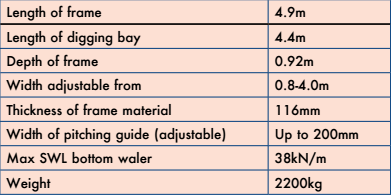 N.B. Trench widths below 1.2m can be obtained by removing 1/2 of the adjustable strut. To increase the width above 1650mm, extension bars must be added. Each extension bar is 550mm long and can be fitted singularly or in multiples to each spindle.